Why blockchain
Build trust
Academic credentials fraud is rampant. From diploma mills, corrupt school officials, and "certificate artists", academic credentials integrity is under assault. Fraudulent credentials destroy credibility of institutions and devalue the effort of legitimate learners. Popularity of online learning and micro credentials only amplify this problem. Join the Documentorum blockchain initiative to fight credentials fraud and protect your organization's reputation.
Highlight achievements
Typical diploma document carries little information beyond school and course name and provides no insight in to actual curriculum covered. On the other hand, digital credentials on the Documentorum blockchain provide an unlimited opportunity for communicating a wealth of details about the curriculum and student achievement.
Reduce costs
Storing and safekeeping credentials while ensuring data security and privacy has become a very expensive proposition with estimates ranging from $30-$40 per document. Validating credentials is very time consuming and expensive. Documentorum blockchain can drastically reduce and even eliminate the costs associated with issuing, storing and validating credentials while complying with security and privacy regulations.
How it works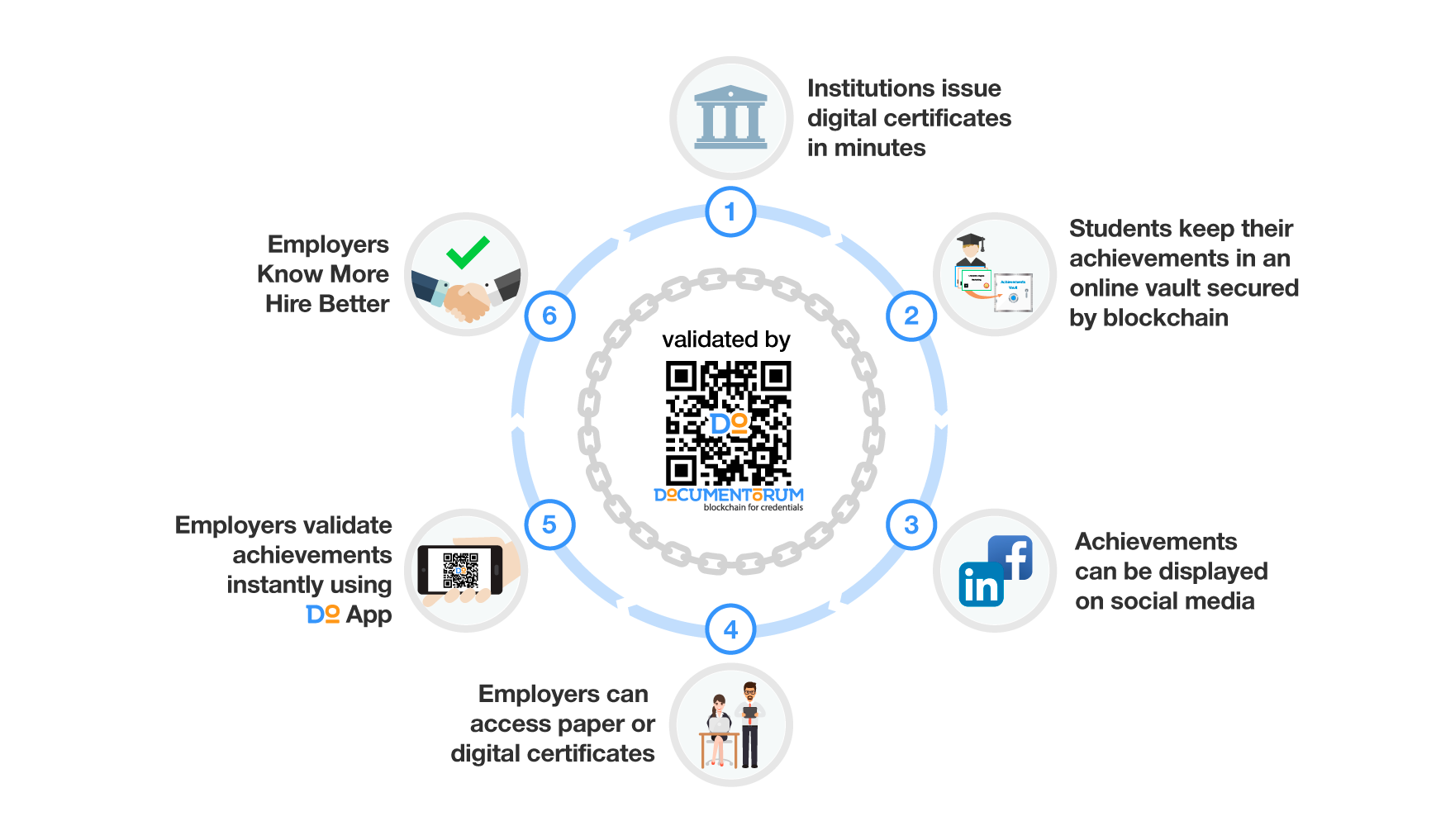 Get on a blockchain NOW
Create your first digital certificate in 1 minute
You connect to the Documentorum blockchain by deploying and running Accreditation Network Node (ANN). We can run ANN for you and give your employees an easy to use web interface. All without the hustle of procuring IT resources and without the need for IT skills. You can start registering credentials on the blockchain in a few hours.
Create your first blockchain digital certificate in 1 min